Введение
(English)
EVO, sporting and trap Over & Under
Marocchi is close to 1 century shotgun production tradition. Over & Under production always represent our heritage and our products reach the best results in terms of sales and scores during our history.
Producing our fabulous Boss locking system Contrast, model 99 and model 100 we had the know how to evolute our model 03 improving several features. It has been developed over 2 years of tests, drawing and investments.
EVO is now thiner (a lower profile improve the feeling of the gun) and wider (44mm for a better stability);
EVO has a new ejection design: more strong and more precise than ever!
EVO fits our fabulous smooth boring barrels sets for high performances improving the pattern and reducing the recoil.
EVO is our evolution in Over & Under segment.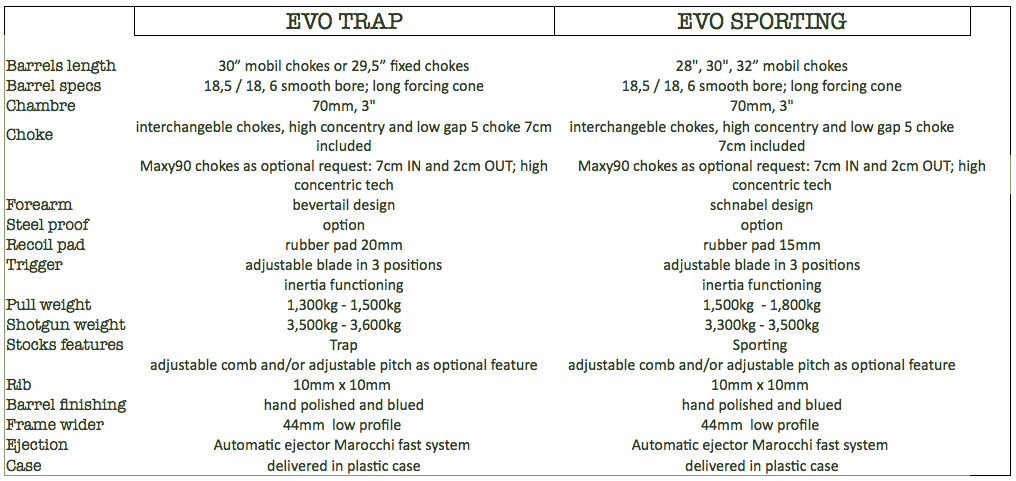 EVO Sporting and Trap is available in black receiver or nichel receiver. The surface is hand polished by the skilled artisan and sandblasted making the frame matte with some accent polished.